Supermarkets are already stocking up on Christmas merchandise, and along with a reminder of how quickly the year is flying by, it's also a sign we're heading into the season when our home and contents policies can be put to the test.
The looming festive season is the peak period for home burglaries, and coupled with the heightened risk of bushfire activity in many areas, now can be an ideal time to review your home and contents insurance.
According to a recent report by research group Canstar, premiums on home and contents insurance have fallen in many parts of Australia over the past 12 months. In Queensland for instance, the cost of combined home and contents cover has dropped by 9%. In NSW premiums have fallen by around 11%.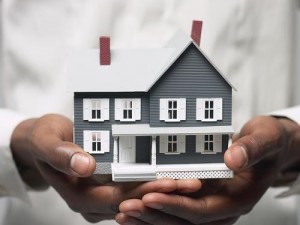 The likely premiums you face will vary according to your suburb and the policy and insurer you choose. As a guide, Canstar say it costs an average of about $714 to insure a home for $300,000 in, say, Blacktown in western Sydney, though home owners can pay premiums as low as $365. So it's definitely worth shopping around.
That said, any savings on premiums can turn out to be false economy if you don't have sufficient cover in the first place. Underinsurance is a real problem in Australia, with industry figures estimating more than forty percent of households don't know how much it would really cost to rebuild their home or replace their contents if disaster struck. Fortunately, most insurers have calculators on their websites to help you estimate what you could be up for in rebuilding costs – and it can be a good guide for the level of home insurance needed for your place. Paying a bit extra in premiums can often bring your insurance up to an appropriate level.
While you're researching, it's not a bad idea to see if you could secure a better deal than you presently have. CommInsure, OnePath and Suncorp all received good reviews for home and contents cover from Canstar. CommInsure currently offers a discount of up to 15% for policies purchased online, while Suncorp offers a $100 discount for policies organised and paid for online.
It's possible to reduce the cost of cover further by taking active steps to protect your home and contents. Investing in security alarms, deadlocks and security lighting won't just provide savings on insurance premiums, it may also mean you'll never have make a claim at all.